Qualified Doctors, Unrivaled care
WHERE PEOPLE COME FIRST
Our international team of experts specializes in both traditional Chinese and Western medicine.
Comprehensive Services
MUCH MORE THAN TCM
We treat a vast array of conditions, from pain and chronic disorders to acute illnesses and women's health issues.
Our Clinics
EASY ACCESS
Our three clinics are all conveniently located, with all services available onsite and short waiting times.
What's Happening
Body & Soul organizes a series of expert seminars, discussions, classes, healing sessions, and other events to promote health and wellness. Join our events and become part of a healthier Shanghai!

What's New
We provide the latest information on healthy living in Shanghai and clinic news. Find wellness tips and our most recent publications right here.
https://tcm-shanghai.com/en/blog/gaofang-keep-your-body-strong-this-winter/
TCM does a great job addressing winter health and treating seasonal illnesses, due to its focus on strengthening the body to live in harmony with nature. Common winter ailments like colds and coughing can be effectively treated with herbal decoctions and acupuncture. Today, we'll share how an ancient Chinese tonic can improve your overall health during the winter season.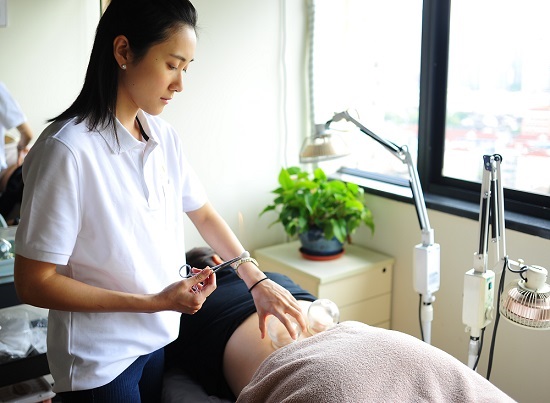 Acupuncture for Back Pain
As the final installment of our series on treating back pain in Shanghai, our TCM doctors share how acupuncture and cupping can aid in relieving back pain. Body & Soul's holistic approach to health brings together the best of east and west to get you the best results. Many medical practitioners around the world now commonly employ acupuncture and TCM techniques for pain and other conditions. Fortunately, those of us in Shanghai have access to the rich expertise of top TCM doctors.
Introducing Body & Soul's New Monthly Health Zine!
We're launching a new Body & Soul Wellness Zine on WeChat! Make sure to follow us on WeChat
Join the Shanghai Health & Wellness Group!
Doris & Andrea, guest speakers at the More Than Aware Luncheon
Put your mind at ease
We direct bill insurance companies, including the following providers. Our customer care team handles billing issues, so you can focus on healing.
Not sure if you're covered?
Rest assured: we'll check coverage terms with your provider, for reimbursement or direct billing.

Check Your Insurance Coverage
Book Appointment
Our 3 clinics are conveniently located in the central areas of Shanghai. We are here for you.