Dealing with Covid in the Long Haul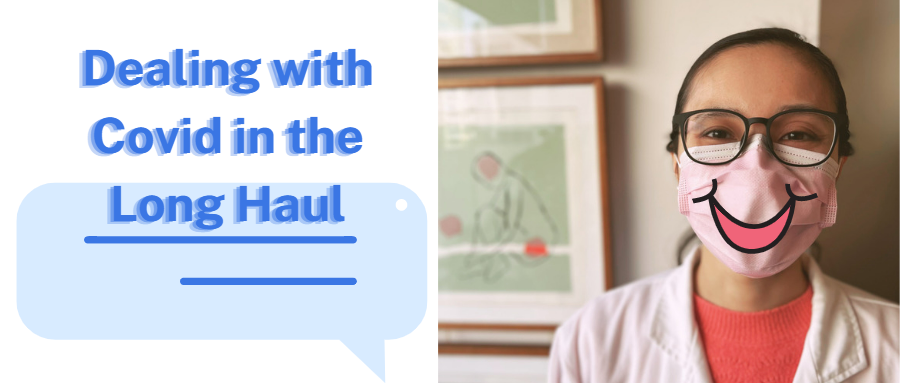 What an experience as we rounded up 2022 and welcome 2023 with the easing of pandemic regulations, open borders without quarantine, ongoing covid infections, and continual necessary preventive covid care!
In the past 4 weeks, many of us have been infected with Covid-19 and are on the road to recovery. Those who had COVID-19 might have sustained post-infection symptoms known by a variety of names, including "long COVID" or "long-haul COVID."
The Centers for Disease Control and Prevention (CDC) and the World Health Organization (WHO) has proposed the following stages of Covid-19 recovery :
Acute COVID-19 – Symptoms of COVID-19 up to four weeks following the onset of illness.
Post-COVID condition – Broad range of symptoms (physical and mental) that develop during or after COVID-19 and continue for ≥2 months (ie, three months from the onset of illness). These impact the patient's life, and are not explained by an alternative diagnosis.
Causes and definite treatment for Long Covid are still being extensively researched upon.
Symptoms related to long covid have been widely collated and reported:
Neurocognitive: memory and concentration impairment (brain fog)
Example: Can't remember things as easily… maybe you forget where you put your keys more now.
Systemic: fatigue, weakness, dizziness, night sweats
Example: You really NEED that midday nap now.
Psychological and social: Anxiety, depression, sleep disorder, PTSD, low mood, reduced quality of life, care dependency
Example: Harder to get out of bed in the morning because you didn't sleep well and you are not as happy to start the day as you used to be.
Neurological and neuromuscular: headaches, tremors, cramps, lack of coordination, abnormal muscle tone, smell and taste disturbances, decreased sensation
Example: Your head is hurting and you keep dropping those keys!
Musculoskeletal: muscle pain, joint pain, reduced mobility
Example: You feel like you had a full body workout, but…. you didn't have one.
Gastrointestinal: stomach/ abdominal pain, changes in appetite, diarrhea, changes in bowel movement and stool color, weight loss
Example: You are a bit thinner because that amazing restaurant food doesn't taste as delicious for some reason.
Upper respiratory: nasal congestion, sore throat
Example: You still need tissues and ginger tea daily to deal with your nose and throat.
Cardiopulmonary: breathlessness, cough, excessive sputum, palpitation
Example: Walking up a flight of stairs now causes you to lose your breath.
Others: menstrual cycle irregularities, reproductive health dysfunction, rashes, hair shedding, changes in vision
Example: The shower drain has to be cleared more often due to apparent shedding.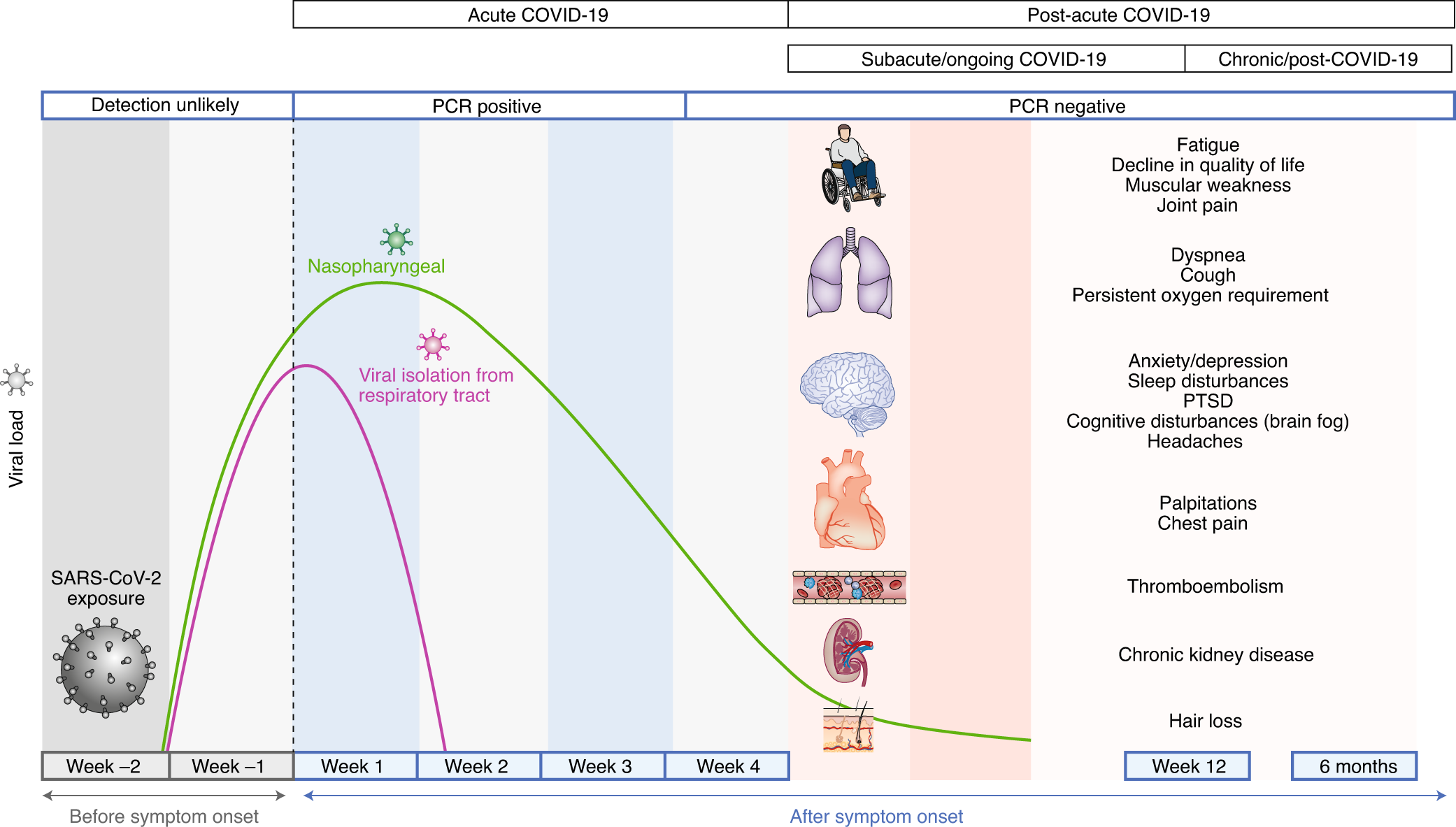 Most common persistent symptoms:
Fatigue & sleep disturbances
Cough & Shortness of breath
Cognitive dysfunction
Exercise intolerance
Here at Body & Soul, recognizing and validating the impact of illness on quality of life is what we hold dear to our hearts. Our team of doctors and therapists are ready to assist you through post-covid recovery through managing specific symptoms while rebuilding up your immunity and stamina.
For those individuals who are still going strong with preventing a covid infection, keep up the great work with taking care of yourself! Click here to contact us and get more information about Covid prevention and care.
SOURCES:

[1] Post-COVID Conditions: Information for Healthcare Providers (cdc.gov)

[2] Characterising long COVID: a living systematic review | BMJ Global Health

[3] Fig. 1: Timeline of post-acute COVID-19. | Nature Medicine