Introducing the Basics of TCM to Think Global International School
One Wednesday, August 7th, Body & Soul put on an event for the students of Think Global International School. Dr. Joe Teh presented an "Introduction to the Basics of TCM" at the Body & Soul Lifestyle Center in downtown Shanghai. About 10 students attended to gain an understanding of TCM and how it could help them.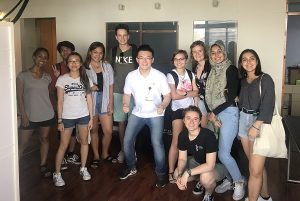 Joe introduced the key philosophies behind TCM and its important concepts, from the whole body approach to yin and yang and the five elements. He shared how TCM looks at the body and mind together and causes of illness, as well as how a TCM doctor makes a diagnosis. Joe gave an overview of TCM therapies and demonstrated some self-healing techniques students could use. He showed them how to do acupressure on themselves to relieve headaches.
"The students were very open and interested. It is wonderful to be able to share the ancient wisdom of TCM, which is an important part of Chinese culture, with these intellectually curious students who are learning global perspectives," shared Joe Teh. "Along with providing the basics about TCM, I tried to provide some practical tips and resources so students can stay healthy."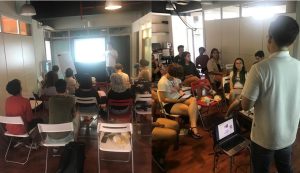 Body & Soul offers educational events on all aspects of health, both at our clinic locations and on-site for various organizations. Contact us to inquire about booking an event and follow us on WeChat for the latest events.