Happy Chinese New Year!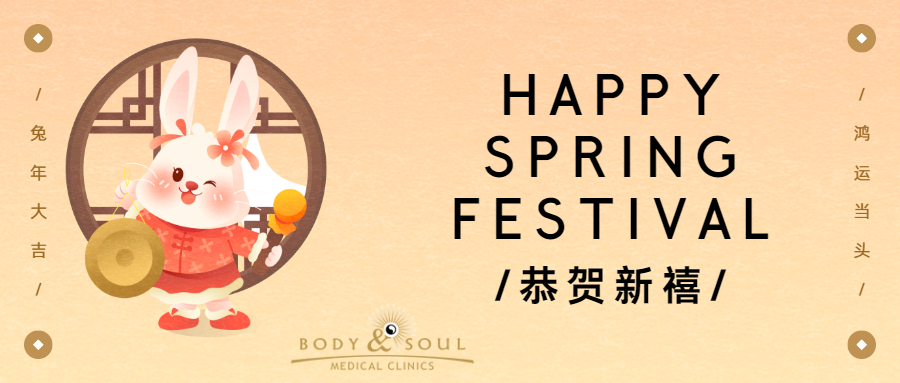 Dear Body & Soul customers,
尊敬的身佳中医门诊部用户,
The whole Body & Soul Team wishes you a Happy Rabbit Year!
身佳团队祝您兔年快乐!
The clinics will be closed from Saturday, January 21 to Wednesday, January 25, and resume regular opening hours on Thursday, January 26, 2023.
门诊部将于2023年1月21日(星期六)至1月25日(星期三)放假,于2023年1月26日(星期四)恢复正常工作。
For any questions, please leave a message with your contact information such as telephone number or e-mail, and we will contact you as soon as possible.
如需预约,可以给我们留言并留下联系方式如电话或者邮箱,我们会尽快联系您,谢谢!