Spring and liver 春天与肝脏
Which viscera is spring most closely related to? It's liver! Spring is the season when everything grows and Yang rises. In the theory of five elements, spring and liver belong to wood.
春天和哪个脏腑关系最为密切?是肝脏!春季是万物生长,阳气升发的季节,在五行学说中,春天和肝脏都是属于木。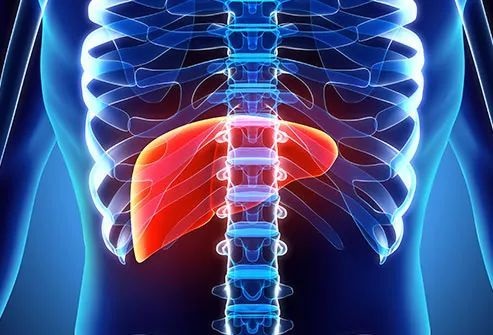 The liver in traditional Chinese medicine includes and is larger than the anatomic liver. It has the functions of regulating Qi, emotion, promoting digestion and absorption of the spleen and stomach, adjusting blood volume and blood movement, water distribution, regulating reproductive function, and affecting the constitution of personality and temper and the full play of brain. When the liver works normally, people will sleep, eat, excrete well, and be relaxed and happy in body and mind.
中医学里的肝脏包括并大于解剖学意义上的肝脏,具有调节气机,调节情感情绪等精神活动,促进脾胃的消化和吸收功能,调整血量和血液运行以及水液分布,调节生殖功能,并影响了性格脾气的构成以及大脑的充分发挥。当肝脏正常工作时,人就会睡得着,吃得下,排泄得好,身心轻松愉快。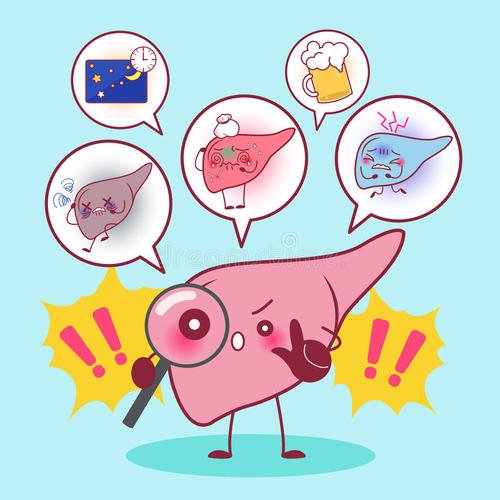 However, many factors in life can affect the liver, such as sedentary, no sports, long hours use of mobile phones and computers, excessive use of eyes, excessive exposure to negative emotions, staying up late, abuse of drugs, alcoholism, virus infection, etc., which are easy to cause damage to the liver, resulting in irregular flow of liver Qi, stagnation of Qi and blood stasis, or imbalance of Yin and Yang of the liver, etc., clinically there are a series of symptoms and diseases, such as headache, insomnia, hypertension, anger, anxiety, depression, thyroid disease, hyperplasia of breast lobules, fatty liver, gastritis, diarrhea, menstrual disorders, hysteromyoma, ovarian cyst, impotence, premature ejaculation, decreased vision, decreased tear secretion, hair loss, chloasma, acne, joint muscle rigidity, fragile and easy to break nails, etc.
但在生活中很多因素是可以影响到肝脏的,比如久坐不动,长时间使用手机和电脑,用眼过度,接触过多的负面情绪,熬夜,滥用药物或毒品,酗酒,病毒感染等,都容易对肝脏造成损伤,引起肝失疏泄,肝气郁结,气滞血瘀,或肝的阴阳失衡等病理状态,临床上出现一系列的症状和疾病,比如头痛失眠,高血压,愤懑,焦虑,抑郁,甲状腺疾病,乳腺小叶增生,脂肪肝,胃炎,腹泻,月经失调,子宫肌瘤,卵巢囊肿,阳痿早泄,视力下降,泪液分泌减少,脱发,黄褐斑,痤疮,关节肌肉僵硬,指甲脆弱易断等等。
In the long-term medical practice, TCM has accumulated a lot of valuable experience, especially in the treatment of sub-health before the formation of disease, TCM has a unique advantage. According to the needs of the disease, doctors can flexibly choose only Chinese medicine or acupuncture, or combination of acupuncture and medicine to treat the above diseases and symptoms, which can achieve good results.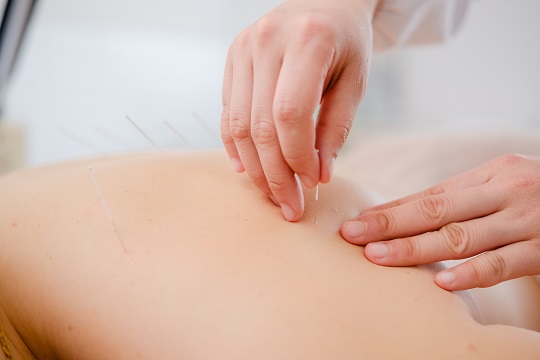 在长期的医疗实践中,中医积累了大量的宝贵经验,尤其是治疗疾病形成之前的亚健康状态,中医更是有着独特的优势。医生会根据病情的需要,灵活选择单纯中药或针灸,或针药结合治疗上述病症,都能取得不错的疗效。
Spring is the time when liver Qi is the most vigorous and stress is easy to feel, so it is also the best time to prevent and treat liver related diseases and symptoms. Do you want to know how your liver Qi is? Let the TCM doctor tell you.
春天是肝气最为旺盛,容易感受到精神压力的时候,所以也是预防和治疗与"肝"相关疾病的最佳时机,想知道自己的肝气怎样吗?就让中医师对你娓娓道来吧。
Dr. Zheng Shu Hua offers TCM evaluation and treatments in the Hongmei Road (Minhang) , Downtown (Xintiandi) clinics. Click here to make an appointment with her.