Shockwave Therapy: Effective Pain Relief and Healing
Shockwave therapy offers effective, long-lasting treatment for certain chronic soft tissue issues and pain. Shockwave is an acoustic wave which carries high energy to the affected spots. The energy promotes tissue regeneration and cell growth and helps reduce pain and increase mobility. It uses a direct transfer of energy around the area of inflammation or trigger point.
Indications for Shockwave Therapy
Radial/ulnar epicondylitis
Calcific tendonitis of shoulder/general shoulder problems (frozen shoulders)
Status post muscular injuries
Chronic patellar tendonitis
Jumper's knee
Achilles tendonopathy
Plantar fasciitis
Heel spurs
Trigger point treatment (back, neck, etc.) ailments of lower leg and feet.
Trochanteric bursitis
Shin Splints
Later stage healing from fractures
When a patient comes in with these conditions, we assess if shockwave therapy would be a good option based on their symptoms and treatment desires. It is often used when other forms of traditional therapy have not worked.\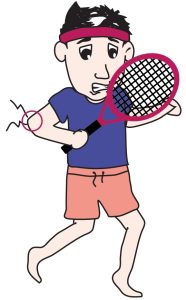 Shockwave Therapy Treatment Plan
The number and frequency of sessions varies depending on the symptoms. Here are some typical treatment plans for various conditions:
Tennis/golf elbow: 1-3 sessions (1-2 sessions per week)
Chronic shoulder tendonitis: up to 9 or more sessions (2 sessions per week)
Trigger point for neck pain: 6 sessions (1 per week)
Achilles tendonitis: 6 sessions (2 per week)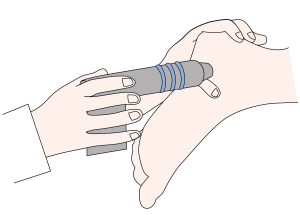 The session's duration can be changeable as well. More time will be needed if multiple areas are being treated. At least 20 minutes of shockwaves would be needed for multiple spots.
The Shockwave Therapy Experience
The shockwave applicator is applied to the inflamed/affected area or trigger points. The duration of use will depend on how many spots are being treated, but it is relatively quick. The machine can be loud so patients may wish to wear earplugs.
Treatment is particularly effective for conditions which are showing little progress with traditional therapy, but there might be some minor side effects. Patients may notice some skin bruising, reddening and swelling around the treated areas. Some patients experience discomfort during the procedure and may feel pain immediately following treatment. However, patients generally report that the long-lasting results were worth any temporary discomfort.
If you're suffering from any of the conditions indicated or other types of pain, click here to make an appointment for an assessment and treatment options at Body & Soul. John Zhong – physiotherapist – and Dr. Huang – TCM Doctor- offer shockwave therapy to relieve pain all over the body while Charlie Lau – podiatrist – uses it to treat lower leg and feet ailments.