Prone to Winter Illness? Why You Should Seek Preventative Treatment Now
Q: What does it mean to treat winter diseases in summer?
A: The treatment of winter disease in summer refers to the treatment of diseases that commonly occur or are easily aggravated in a cold winter climate, such as chronic bronchitis, asthma, chronic diarrhea, etc. The purpose is to prevent the recurrence and aggravation of the disease in the coming winter and promote early recovery. More than two thousand years ago, there was a saying in Huangdi's canon of internal medicine that the wise doctor preventatively treats disease before it is formed. The treatment of winter disease in summer belongs to the category of traditional preventive medicine.
问:什么是冬病夏治?
答:冬病夏治是指在夏季治疗冬季寒冷气候条件下容易发生或者加重的疾病,比如老慢支,哮喘,慢性腹泻等,目的是预防来年冬季病情复发和加重,促使早日康复。两千多年前《黄帝内经》有云:"上工不治已病治未病",高明的医生治疗未病之病,冬病夏治属于"治未病"的传统预防医学范畴。
Q: What is the principal for the treatment of winter diseases in summer?
A: Traditional Chinese Medicine pays attention to the correspondence between human and nature. It believes that human is also a part of nature and interacts with nature. The Qi is vital energy of the body, it flows through meridian to the whole body. However, when a blockage arises the organs do not get the proper amount of Qi, leads to imbalance, pain and disease.  Newly live in spring, growing in summer, harvesting in autumn and storing in winter is the law of natural development, and following this law, the Yang Qi of human body changes in the four seasons of the year. The theory of "nourishing Yang Qi in spring and summer, nourishing Yin in autumn and winter" is carried out in the health preservation and clinical treatment of Traditional Chinese Medicine. Nourishing Yang Qi not only refers to warming and nourishing Yang Qi, but also means adjusting Yang Qi.
问:冬病夏治的原理是什么呢?
答:中医讲究天人相应,认为人也是自然界的一部分,与自然相互感应,相互影响。气是维持身体机能的重要能量,它通过经络流向全身。然而,当发生堵塞时,器官得不到适当的气,就会导致身体的失衡,疼痛和疾病。春生夏长秋收冬藏是自然界发生发展的规律,一年四季人体的阳气也是顺应这个规律变化着。中医的"春夏养阳,秋冬养阴"理论,贯彻在中医养生和临床治疗之中,养阳不仅是指温补阳气,还可以是调整阳气的意思。
Summer is the hottest time of the year. The skin's pores are fully opened, the Yang Qi is active, and the Qi and blood flow is accelerated. At this time, taking Chinese medicine or applying acupoint therapy is likely to achieve the expected therapeutic effect as the body's condition is conducive to the infiltration and absorption of drugs. Some chronic pain can be relieved after being treated with Traditional Chinese Medicine and acupuncture for a period of time, but cannot be eradicated completely. If we intensify the treatment in summer, we can get twice the result with half the effort in winter. This is also because in the heat of summer, the Yang Qi reaches its peak.
一年中夏天是最炎热的,人体腠理全开,阳气鼓动,气血运行加快,这时候服用中药或者做三伏贴,有利于药物的渗透和吸收,容易达到预期的治疗效果。有些慢性疼痛经中药和针灸治疗一段时间后,虽有减轻,但不能完全断根,如果在夏天抓紧治疗,可以取得事半功倍的效果,这也是因为在夏天炎热之暑气加持下,阳气达到全年的峰值,温经通络的中药和针灸因此功力倍增,将深藏在经络,内脏,骨节之中的寒,痰,湿等阴邪消散和祛除,最终达到扶正祛邪,阴阳平衡的目的。
Q: When is the best time to treat winter disease in summer?
A: As the name suggests, the preventative treatment of winter disease can be carried out in summer, but the best time is during the "dog days". This year, they begin on July 16th and end on August 24th, so a total of 40 days.
问:什么时候是冬病夏治的最佳时间?
答:顾名思义,冬病夏治在夏天都是可以进行的,但是以三伏天最佳。今年的三伏天从7月16日开始到8月24日为止,总共40天。
Q: Who is most suited for the treatment of winter disease in summer?
A: This type of treatment is suitable for the following conditions, among others:
1) Chronic bronchitis, asthma, emphysema, , allergic rhinitis, chronic sinusitis, chronic pharyngitis, frequent colds;
2) Chronic gastritis, gastric ulcer, chronic enteritis, intestinal dysfunction;
3) Cervical spondylosis, back lumbar muscle strain, scapulohumeral periarthritis, rheumatoid arthritis, arthritis of the knee;
4) Eczema, urticaria;
5) Dysmenorrhea, irregular menstruation, pregnancy preparation, impotence
问:冬病夏治适用于哪些人群?
答:适用于以下这些人群,比如
1)慢性支气管炎,哮喘,肺气肿,肺心,过敏性鼻炎,慢性鼻窦炎,慢性咽炎,容易感冒;
2)慢性胃炎,胃溃疡,慢性肠炎,肠功能紊乱;
3)颈椎病,背腰肌劳损,肩周炎,类风湿关节炎,膝关节炎;
4)湿疹,荨麻疹;
5)痛经,月经不调,备孕,阳痿;
6)容易疲劳,怕冷,甲减,减肥等等。
Q: What are the common ways to treat winter disease in summer?
A: There are many treatment methods to choose from based on the patient's condition and they may be used in combination. These include Traditional Chinese Medicine (herbal medicine), acupuncture, moxibustion, cupping, blood-letting therapy, scraping (Guasha) therapy, Tuina massage, plaster acupoint application therapy, summer cream formula, embedding thread, and drug injections.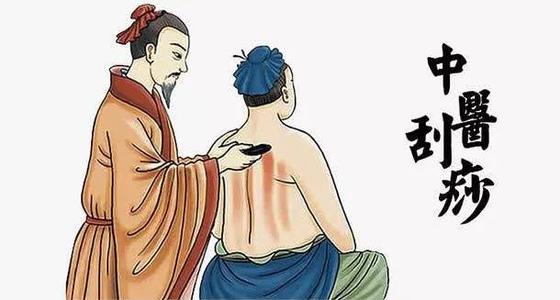 问:冬病夏治通常有哪些方法?
答:临床上有多种治疗方法可供选择,比如中药内服,针刺,艾灸,火罐,刺络放血,刮痧,推拿,膏药穴位敷贴,夏季膏方,埋线,药物注射等。
Q: Is it enough to treat winter disease once in summer and only during the dog days?
A: Generally the treatment is most effective if used for 3 summers in a row. However, even with treatment during the dog days one year, the patient will likely feel better and be healthier.
问:冬病夏治只做今年三伏够不够?
答:只做今年三伏,效果也是有的,一般连续3年三伏天坚持治疗的话,效果会更好。
Q: What should we pay attention to during the treatment of winter disease in summer?
A: Along with the treatment, patients can do things to support good health during this time. For example, they should eat a reasonable and balanced diet; avoid raw and cold food. Do some moderate exercise. Try to go to bed earlier, by about 11 o'clock is a good option. The body needs to get proper rest and stay in alignment with the day and night cycle which also means trying to wake up earlier in the morning. Be careful about overusing air conditioning; try to open the windows to get some fresh air. Do not dress too coolly; you might want to wear thin, wicking fabrics but be sure you are not underdressed especially when in air conditioning.
问:冬病夏治期间,需要注意些什么?
答:合理均衡的饮食,忌食生冷之品;适量的运动;11点就寝,不熬夜;早晨晒太阳;尽量不用空调;着装不可太清凉。
Q: I have trouble with back pain. I heard that moxibustion is very good for this. Should I do moxibustion treatment?
A: Although moxibustion has therapeutic effects for those with chronic pain and a deficient cold constitution during the dog days, we suggest a medical consultation to ensure the most appropriate treatment.
问:我经常腰酸背痛,听说三伏灸不错,我可以做艾灸吗?
答:针对慢性疼痛和虚寒体质,三伏灸确实疗效显著,但具体采取何种方式治疗,需经咨询医生后方能制定治疗方案。