How TCM help manage your stress and stay healthy?
As we are facing the coronavirus COVID-19 outbreak recently, people are living under travel restriction, suggested to work from home, and stay away from crowds. Both, employees and employers are stressed about the new regulations. Besides that, in this tough period Shanghai expats face many sorts of pressure, managing people and goals at work. It's easy to see why many of us feel stressed.
What is Stress?
Western medicine describes stress as an emotional reaction triggered by certain events which cause a series of chemical reactions in the body. Physically, we experience an excessive release of the stress hormones adrenaline and cortisol and tension in the nervous system.
TCM's View
In TCM, stress is explained as Qi energy stagnation. The flow of Qi in the body guarantees the normal functioning and nutrition of all organs. This Qi energy consists of the prenatal Qi, which is inherited from the parents and stored in the kidneys, and the postnatal Qi, which is produced and stored in the spleen.
Qi stagnation (stress) can manifest in different areas of the body. In the beginning, patients suffer from an imbalance in the spleen system. The spleen (digestive system) cannot transform the food into sufficient energy so that either cravings for instant energy (like sweets) arise or the hunger feeling disappears. Other symptoms at this stage are stomach ache, belching and acid reflux.
If the deficiency of energy in the spleen system develops further, it affects the heart (spleen-heart deficiency). Symptoms evolve to include anxiety, panic, insomnia, and being overly emotional. Other patients might suffer from a lung deficiency caused by the reduced transfer of fresh Qi energy into the lungs. These patients experience shallow breathing, chest pressure, headache and fatigue.
The National Health Commission of the People's Republic of China and the National Administration of Traditional Chinese Medicine announced, TCM has a positive effect on COVID-19.
For people with suspected symptoms such as sore throat, dry cough, fatigue ,diarrhea and no fever / or low fever, it is not necessary to go to fever clinic immediately to avoid cross infection.
Within this medical observation, you are suggested to take Lianhua Qingwen capsule(莲花清瘟胶囊), Qingkailing granules(清开灵颗粒), Xiaochaihu granules(小柴胡颗粒), antiviral oral liquid(抗病毒口服液), Shuanghuanglian oral liquid(双黄连口服液), Huoxiangzhengqi capsule/ liquid (藿香正气胶囊/水), Jinhuaqinggan granules (金花清感颗粒), Shufengjiedu capsule (疏风解毒胶囊), etc.
However, you are still recommended to consult with a doctor before you take any medicine, so that the doctor can monitor any symptoms and prescribe the herbal medicine to target specific symptoms.
Managing the Stress: Rebalancing
Of course everyone knows that lifestyle changes can help to reduce stress. But, the question is how to start?
The first step is to take a deep breath and realize that the body started talking to us a long time ago. It is in need of some healing if you are experiencing stress-induced symptoms. A TCM herbal remedy can calm the soul down and increase energy; it reestablishes equilibrium. Acupuncture removes stagnation and relaxes the senses. Tuina massage goes beyond relaxation to get Qi flowing and treat specific problem areas. Medical massage and chiropractic may be especially helpful if you are carrying stress in your neck, shoulders and low back.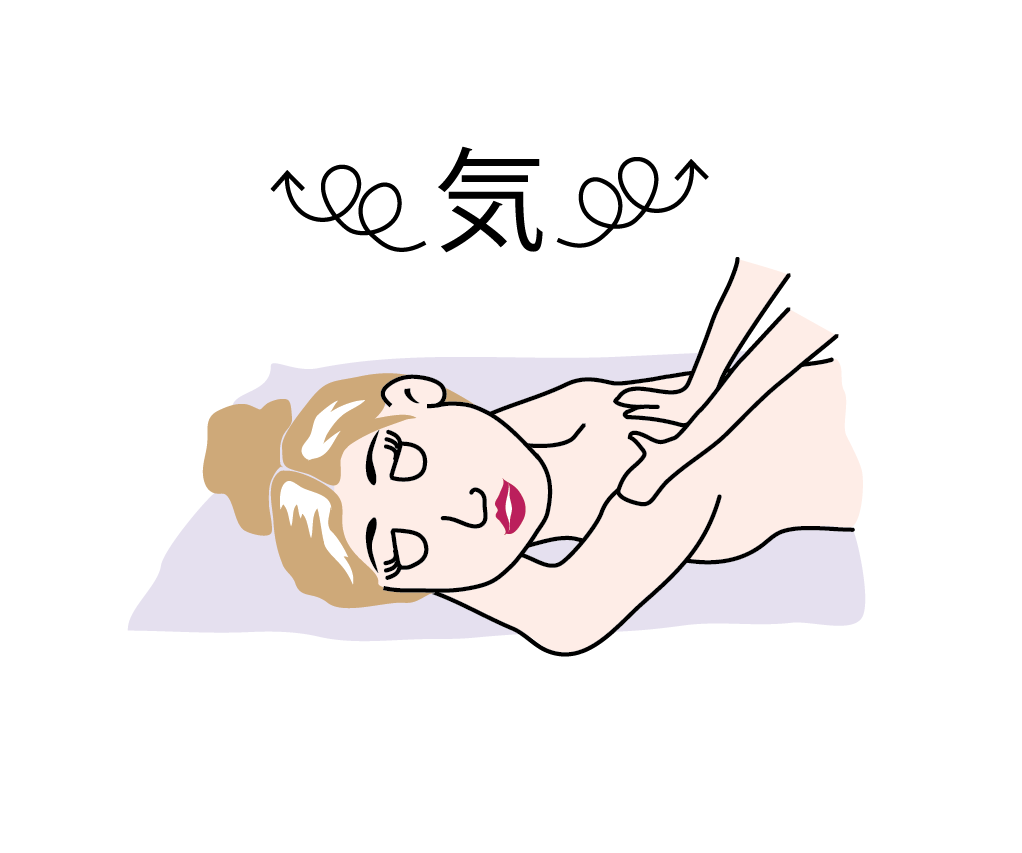 Invigorate your self-healing powers by using any opportunity to move. Keep stretch and mobility exercises at home every day.
Stress management starts with little steps. Consider talking to a counselor and developing better coping and relaxation techniques.
Body & Soul offers holistic care from specialists in TCM, chiropractic, medical massage and psychological counselling. Our team provides solutions tailored to your needs, bringing the best of Western science together with a gentle, natural approach. Contact Body & Soul to schedule an online consultation and get help managing stress.
The whole Body & Soul Team wishes you a good and healthy time, and we are planning to resume to regular opening hours from the beginning of March.