How TCM can help with Prevention and Treatment of COVID infection
Traditional Chinese medicine has a long history of preventing and treating epidemics. According to 'the Chronology of Epidemics in Ancient China', 356 outbreaks of epidemics occurred over the 2585 years from the Eastern Zhou Dynasty in 674 BC to the Qing Dynasty in 1911. At the same time, TCM has amassed comprehensive and valuable clinical experience in the process of overcoming epidemics.
Contemporary medicine, science, and technology have made progress with the changing times.  However, these practical and effective methods, which have been passed down for thousands of years, still have a profound impact on the fight against COVID-19 the past three years.   The guiding ideology of "prevention before disease, prevention after disease" in TCM preventive medicine is still at work in modern times.
Prevention before disease - Staying Healthy And Supporting Immunity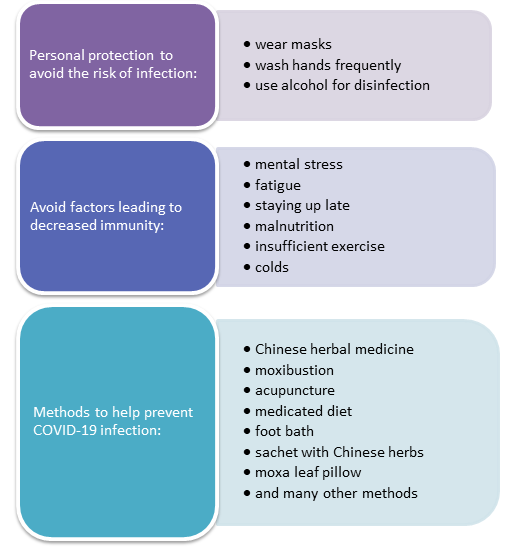 Prevention after disease - controlling the development of the disease and avoiding deterioration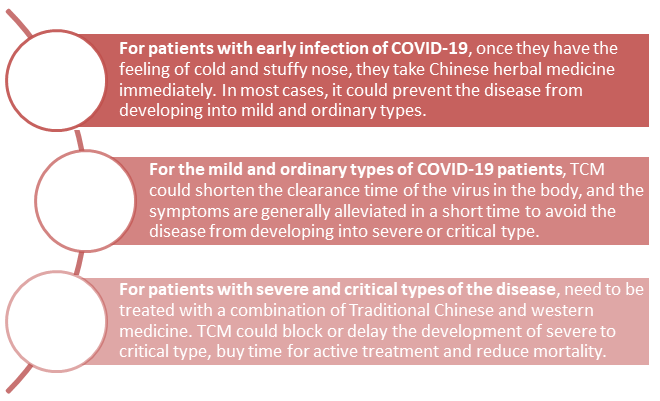 Rehabilitation period - returning to health and avoiding repeated infection
More or less some residual symptoms still exist for a period of time after the PCR test turns negative, and some even affecting the normal work and life:
Tired, short of breath after a little activity
Sweat too much when there is no exercise and the temperature is not high, night sweat
Dry cough
Phlegm in throat
Hoarse
Pain in the muscle, joint, skin, throat and head
Loss of taste, smell, and appetite
Palpitation
Insomnia
Anxiety
Depression
Decline of memory
Dry skin
Hair loss
Menstrual disorders and decreased sexual function
The tongue is fat and large, with tooth marks on the edge, and the tongue coating is thick and greasy
Click here to read the long-haul covid article
TCM believes that many of these challenges occur due to deficiency of lung and spleen Qi and the remaining pathogenic factors are not cleared. Use of Traditional Chinese Medicine techniques such as herbal medicine, moxibustion, acupuncture, and other therapies, helps to remove the residual virus in the body, improve immunity (Qi), and protect the body from repeated invasion of viruses and bacteria, etc.
Together we can get healthy and stay healthy!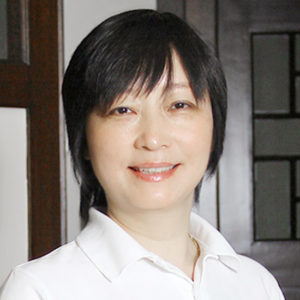 TCM Doctor & Acupuncturist
SERVICES
Acupuncture, Cupping, Herbal Medicine, TCM & Internal Medicine
LANGUAGES
Cantonese, English, Japanese, Mandarin
CLINICS
Downtown Clinic & Lifestyle Center