Exercising after Covid-19
Recently, the hottest topic of discussion is recovery from Covid-19.
For fans of the gym, you probably hope to resume the training routine, but still feel fatigued and worried about being uncomfortable during the training.
Today we will talk about how to safely resume exercise to avoid starting over-exercise.
We are here to support you.
Should I exercise after recovering or not?
Yes. It is helpful to start exercising appropriately during the recovery period to promote recovery.  The key is to master the 'degree' of intensity according to the individual's physical condition.
Key tips: Intensity should gradually increase from low to high. Recovery cycle can be up to 4 to 5 weeks.
Should I exercise if I still have symptoms?
Symptoms" here are fever, cough, sore throat, stuffy nose and diarrhea, etc., but not loss of smell or taste.
Please don't do any exercise until your body is ready and already recovering well. 
When can I start exercising again?
You can start trying to resume exercise when all of the following conditions are met:
- At least 10 days of rest after the onset of symptoms.
- At least 7 days of rest after the symptoms have disappeared.
- You are no longer taking medication to relieve symptoms.
- There is no discomfort in doing daily activities.
How to resume exercise scientifically?
You must not exercise strenuously immediately after Yang Kang.  Start with low-intensity training gradually to let your body work through its recovery process.  You can use the Borg Rate of Perceived Exertion (RPE) as a rough guide to gradually increase the level of activity, which classifies the level of subjectively perceived effort in exercise as 0 (no effort at all) to 10 (maximum effort).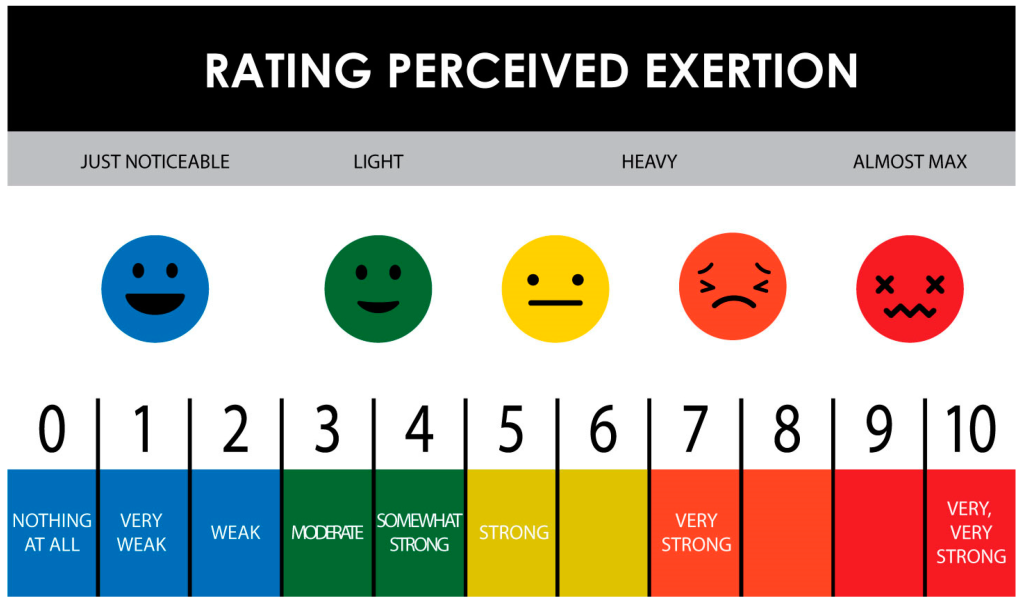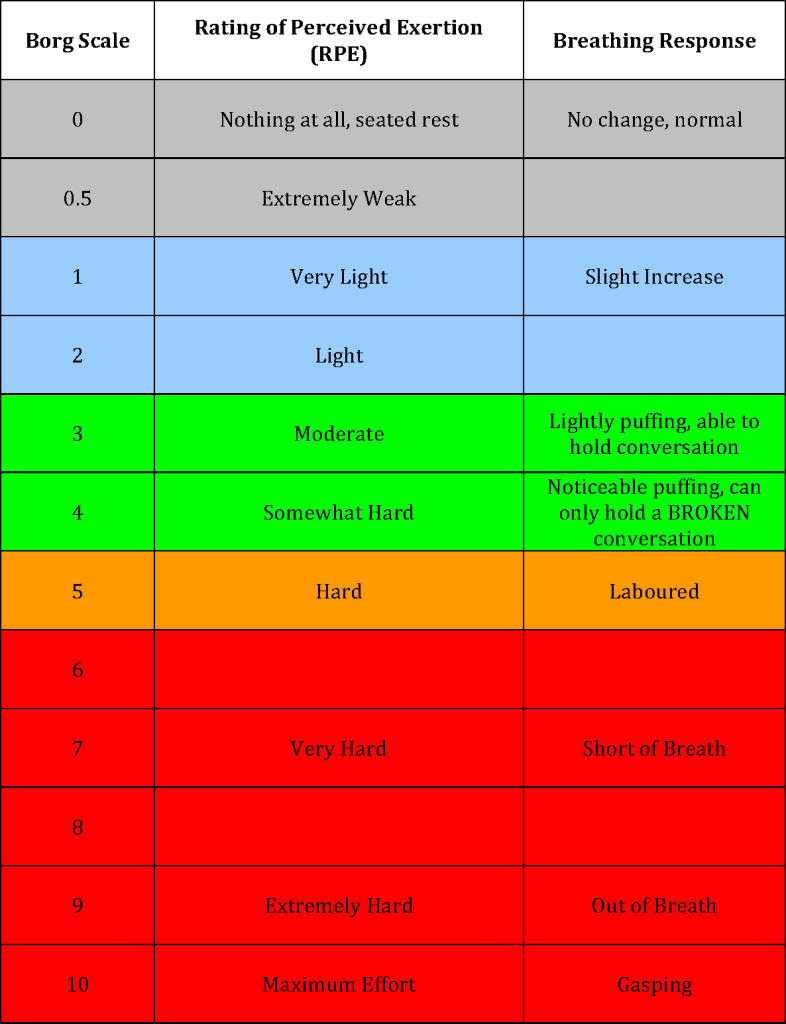 Borg CR-10 Rating
Recovery exercises can be divided into five phases, each of which is maintained for 7-14 days before moving on to the next phase. If you feel difficulty or regression of symptoms, you can return to the previous phase.
If you experience any serious discomfort (such as chest pain or dizziness), you should stop that phase immediately! Do not restart exercise activities until you have been seen by a medical professional.
We have heard from our community that this issue is challenging.    In order to support your return to your normal activity level, we have launched the "Yang Health" recovery program package.  Get expert guidance for gradual recovery through physical training done in scientific and healthy ways.
Click here to contact us for more info for Special Deal!