Everything Changes – How Do I Stay in Balance?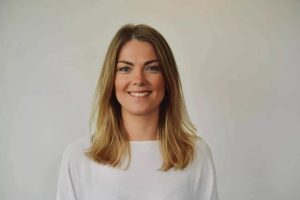 Nothing stays as it is and we and our lives are constantly changing - sometimes slower, sometimes faster. We deal with changing seasons, the usual ups and downs of our everyday lives, and occasional difficult times. Figuring out how to stay in our personal balance can be challenging at times, especially in the busy surroundings of Shanghai.
The experience of imbalance is different for everyone. Some people get easily irritated or having a hard time focusing, some feel tense or overthink. The quality of our sleep might change or we laugh less often. Our body might send signals too: our muscles get tight, we feel restless or tired, our immune system becomes susceptible and we get sick.
When searching for the factors that help us to stay in balance or things we should avoid it is important to realize there is no general answer because we are all unique. While one person enjoys and fills up his batteries through going out often and being busy, others need more time for doing nothing and relaxing. And, others need a mix. It is about being truly attentive with ourselves and thinking "Is this really good for me right now/in this phase/in general?" And if not, how can I find out what I really need?
Gaining an honest awareness about the different areas of our lives can help to clarify how balanced we feel and why, what we are content about or what's missing, and what we need or don't need anymore.
The psychological model of the "Pillars of Identity" (H.G. Petzold) provides a good framework to take a closer look at our lives:
Examine work and performance. Am I happy with my professional life/with what I'm doing? Is this meaningful to me? Do I live out my talents at work/at home/through hobbies?
How good do I feel about my health? How about my body and soul? Am I happy with how I look and feel? How do I take care of my mental well-being?
How about my family? Am I happy in my marriage/relationship? Do I feel loved, seen, understood and valued?
How is my social network? Do I have friends and how good do I feel about the frequency and depth of these connections?
What do I need in terms of material security? What about my financial situation, how much money do I need in my life?
The last pillar is especially interesting - values: What do I want from life?
What do I stand for, what ideals do I have? What values and principles do I hold - and are they met?
A short side note here: The "ground" on which these pillars are standing is currently Shanghai/China – and therefore a new or different one than where we lived before or our home country. This always indicates a phase of transition, adaption and redefining of the pillars (although values are more universal) for anyone experiencing the adventure of living abroad.
Areas of life that we are content and fulfilled with work like batteries for us. They charge us and we feel authentic and in tune. They contribute to our balance and well-being and also help to compensate for other pillars that are unstable (at least for some time and always depending on the importance of the unstable pillar).
If we reflect openly and honest about these areas of our lives we will realize which ones feel good and cohesive and which may add to our imbalance because they're not aligned to our current needs and ideals. This doesn't mean that we necessarily need to reinvent ourselves. Small steps and changes in our everyday lives make a difference.
Because we feel that we are in charge and proactive about our own happiness, becoming aware of our very own sources of energy or factors that drain us is a big step toward balance. Taking action to change and rearrange certain factors is another. It is important to stay in touch and connected with ourselves to keep updated with what we need and what serves us, especially when living abroad. Because not just the ground we are standing and living on changes - but also what we need, what we care about and what is important for us.
Julia Söllner is a psychologist, personal coach and trainer who uses a solution-focused approach to help clients access a range of tools for self-awareness, stress management, improved communication and more. Contact Body & Soul to learn more and make a consultation appointment with her.